PRESENTATION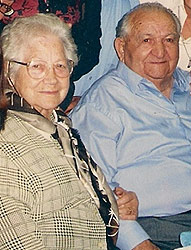 José y Valentina
-Family Business activity that began in 1950 with the cultivation of flowers Lis Jose Serra, and with his wife Valentina Pardo Herraiz, founded in 1964 Valen florists. Dynamic company since its foundation offers creativity and craftsmanship in the business of floral art. .

From our florist workshop craft is done with personalized service, requests for gifts and floral services you ask for.

Professional activities where power developments and artistic craftsmanship of our profession florist.
-Magazine "Clip… Flowers and outreach", specialist in national and international art and floral. www.revistaclip.com
FOLLOW US AT FACEBOOK